The range includes all components for installation, from mesh, end, middle and corner posts to elegant passage solutions in the form of single or double gates. The modular design offers users a high degree of design freedom, installation is simple and self-explanatory. Individual, attractive fence solutions for different requirements can thus be created in next to no time.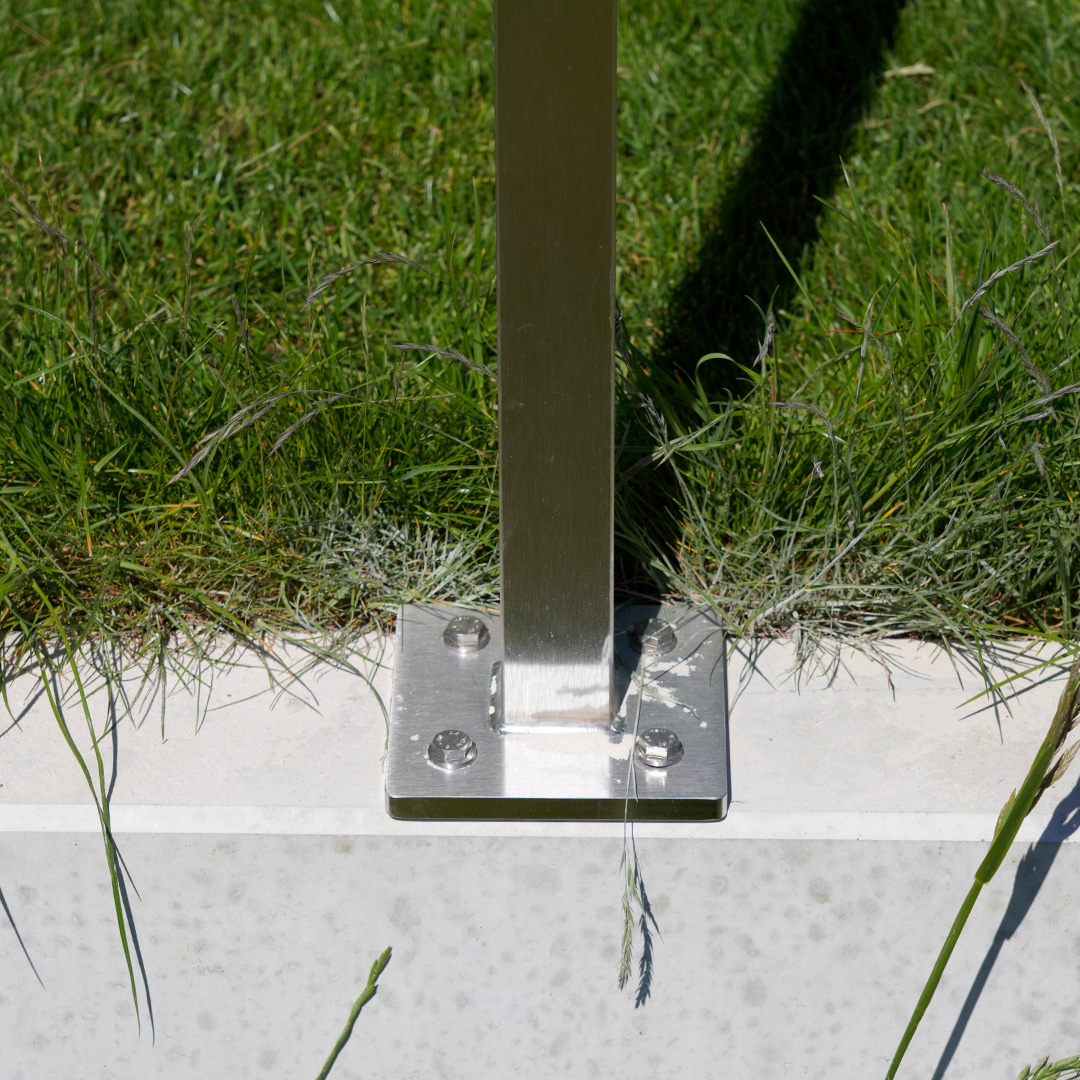 The posts are fixed either by setting them in concrete or by flange bolting. The welded-on flange plates have the dimensions 120 x 120 mm / diagonal strut 120 x 60 mm.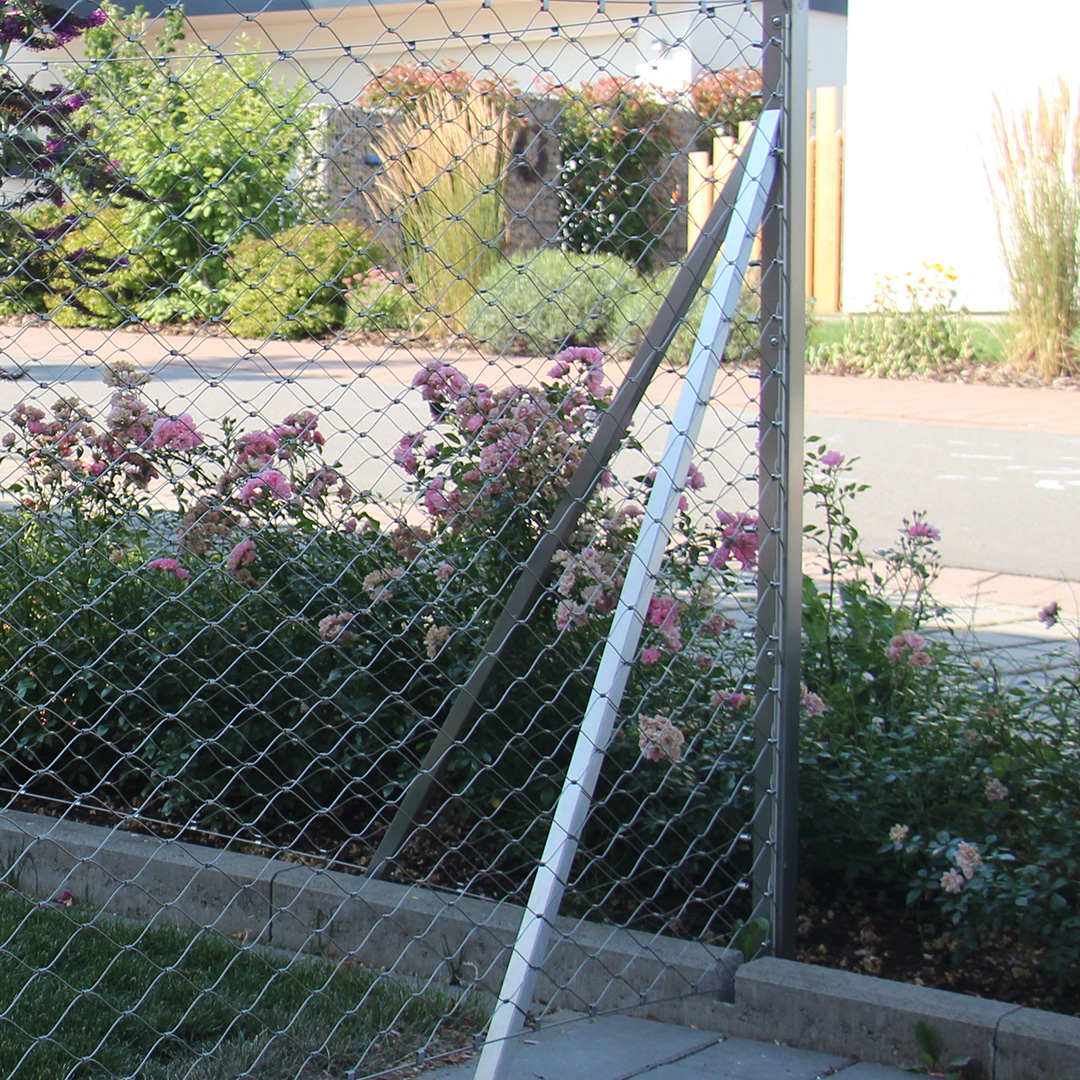 Perimesh posts (40 x 40 x 2 mm) are very stable when installed correctly. Posts can be spaced up to 2.5 m apart and a recommended maximum total length (end post-end post) of 20 m can easily be achieved.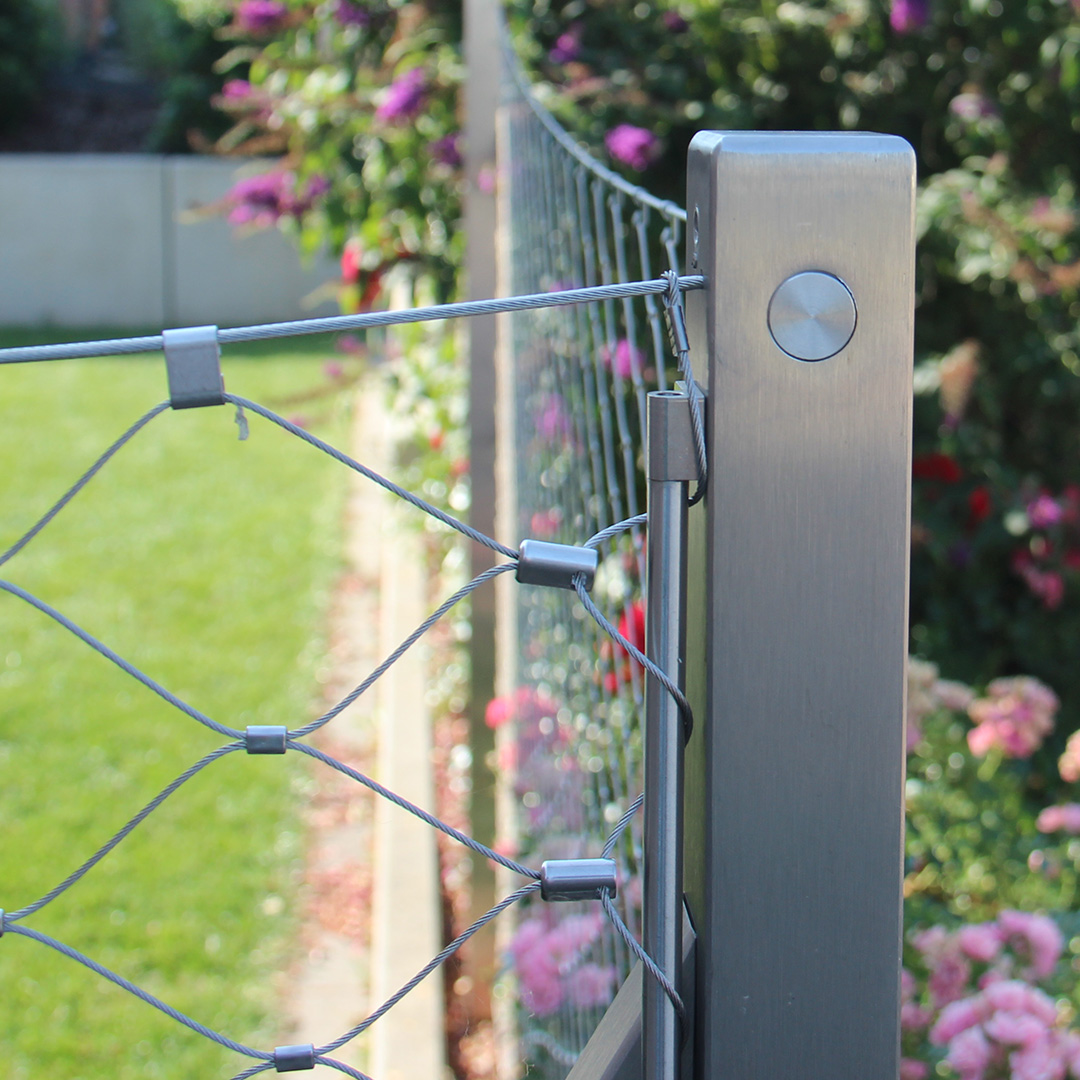 Patented tensioning system
With the cable tensioner, the horizontal wire cables are tensioned at the top and bottom and fixed to the end or corner post.
Patented tensioning system
The upper and lower horizontal wire cable is tensioned and fixed with the patented cable tensioner. The mesh is simply hooked into the wire cables by means of net clips and fixed in place by gently pressing them with pliers.
The mesh is tensioned and fixed vertically on the post's round rod with a perimeter rope.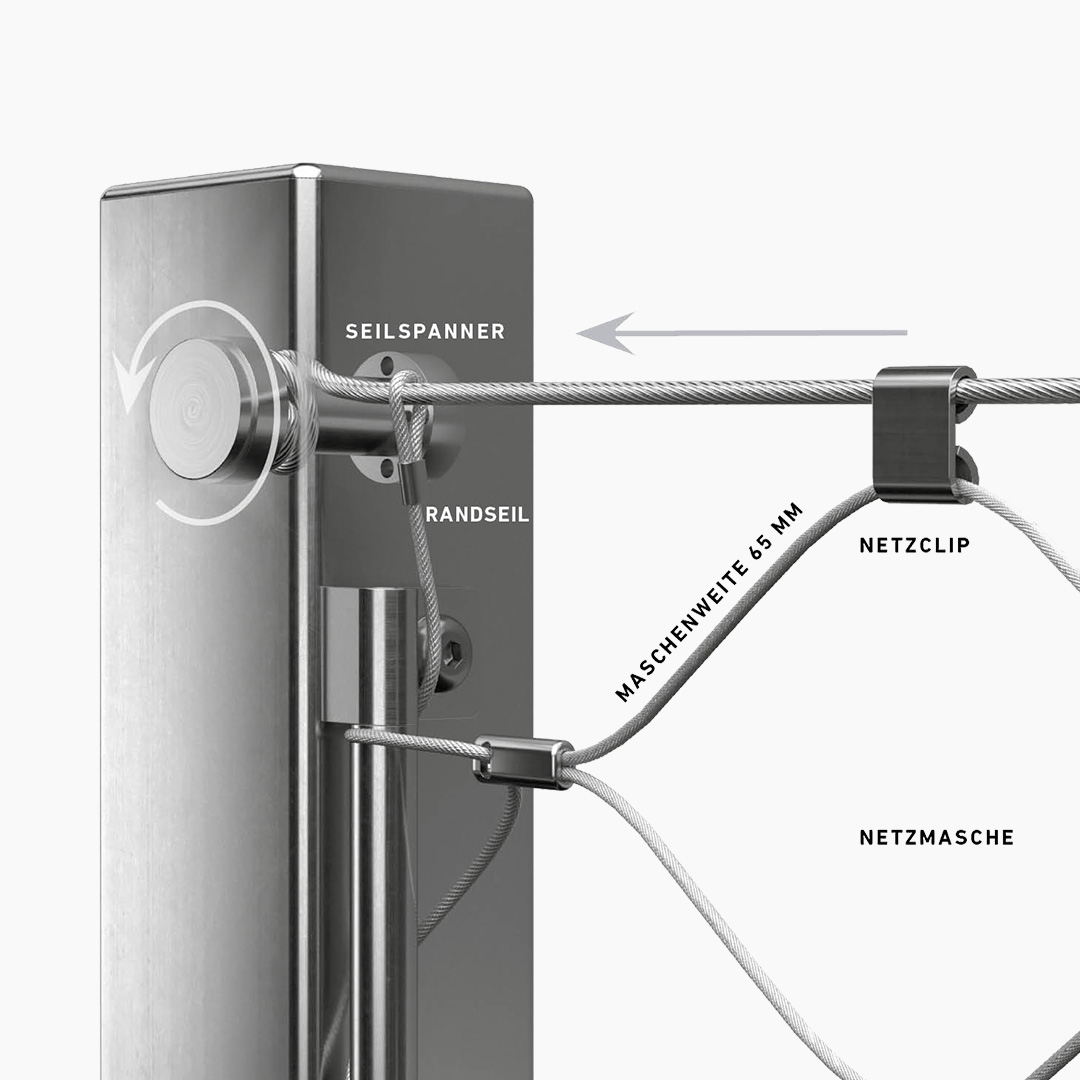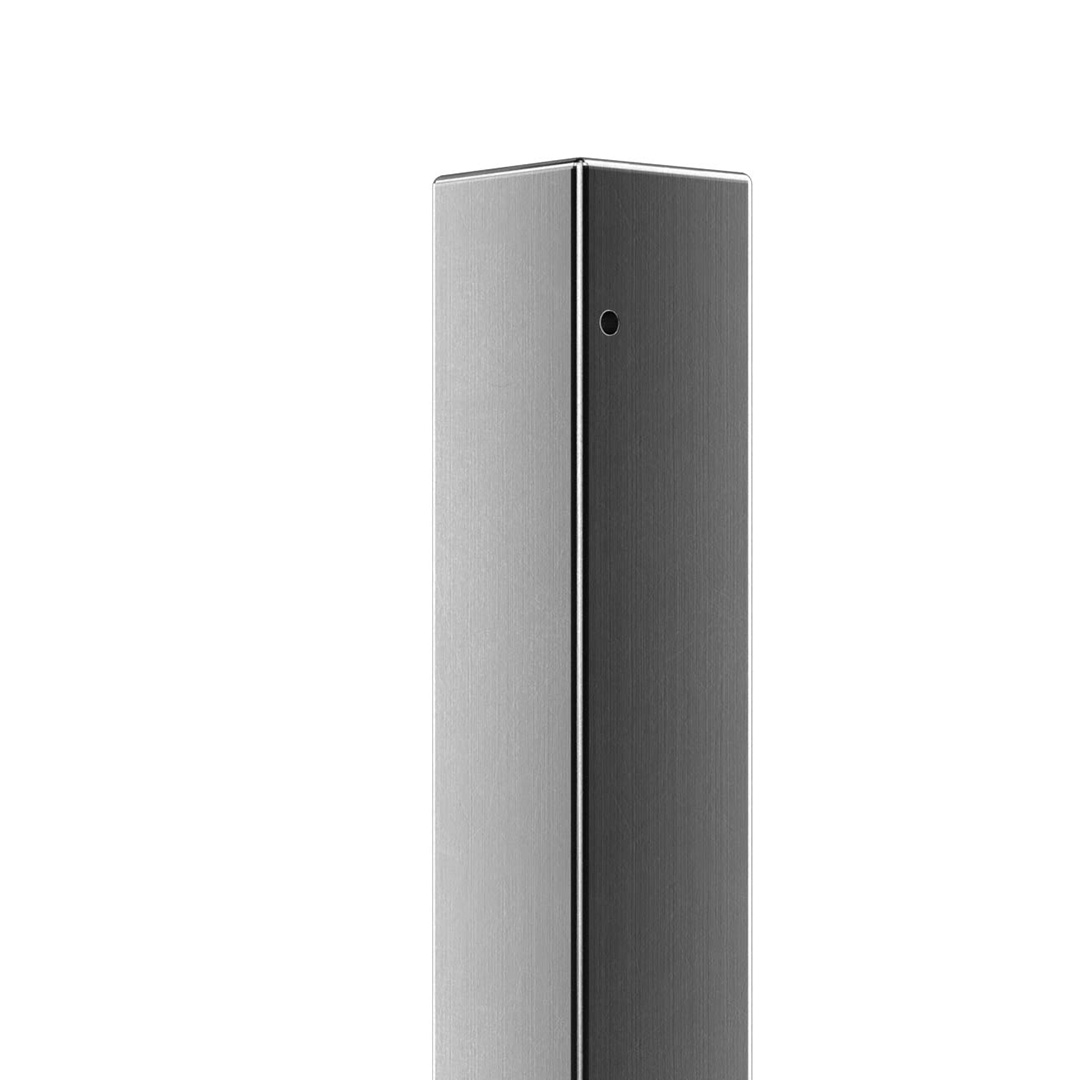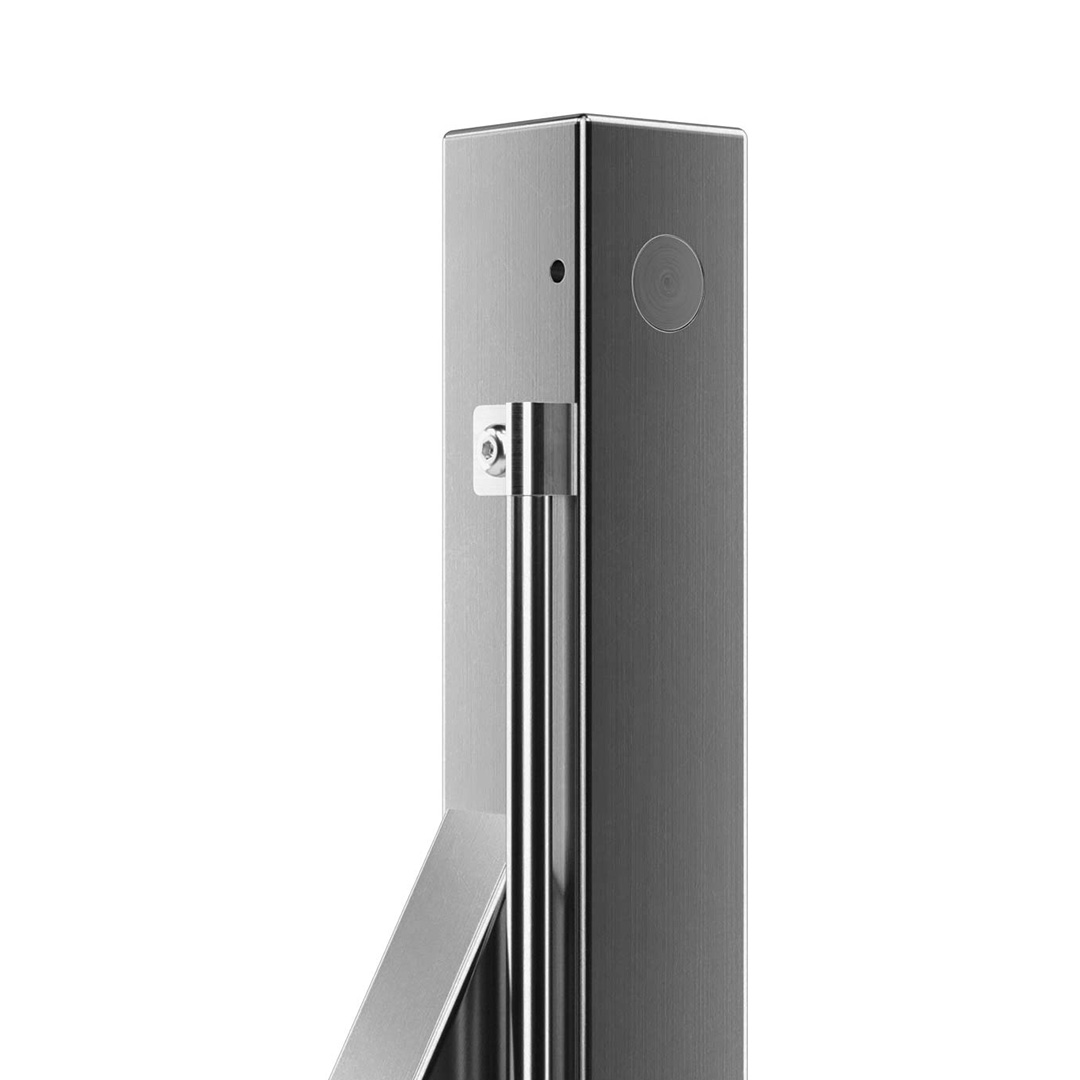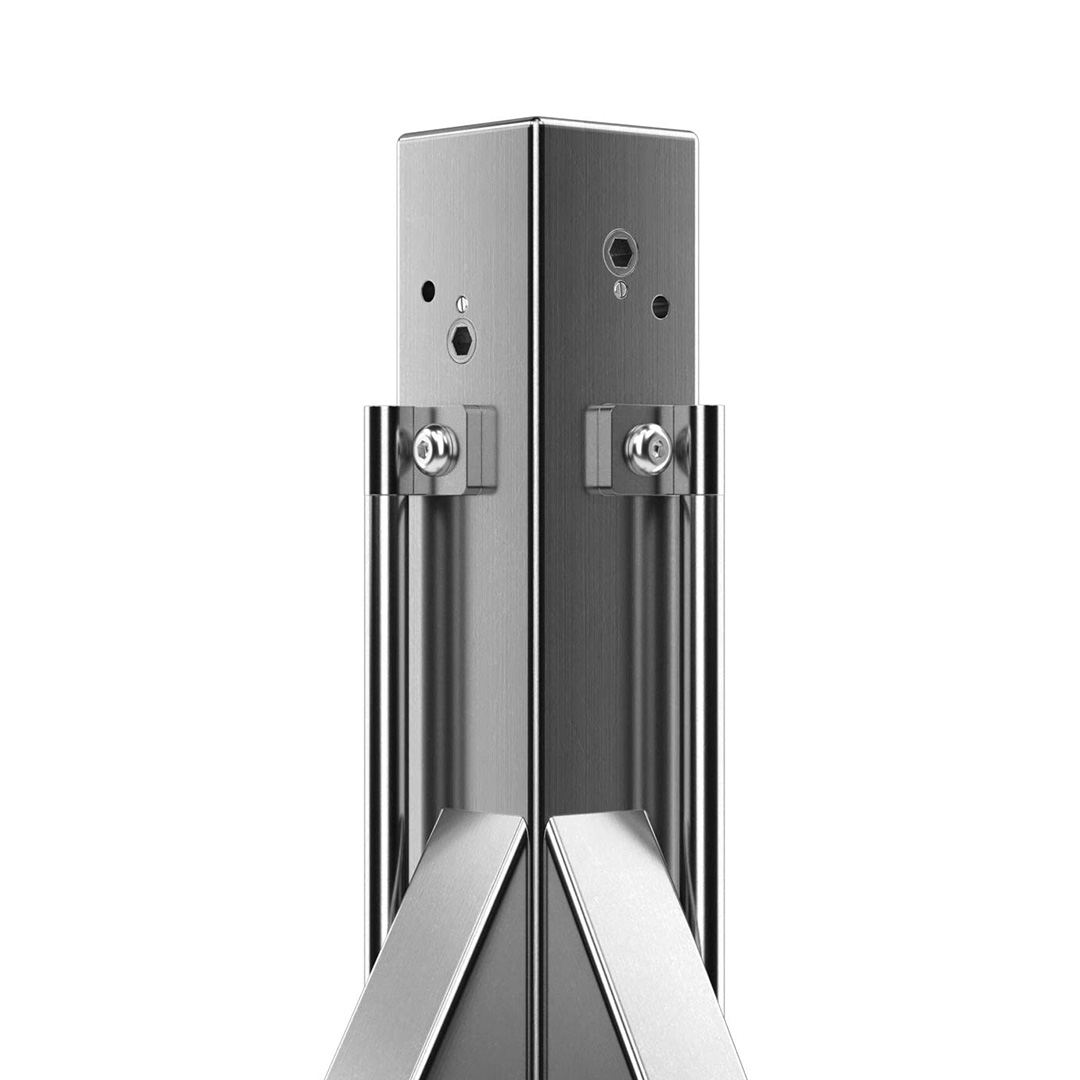 Contact us
We would be happy to help you with advice and support. Give us a call or just send us your inquiry.
Call us or simply send your enquiry by e-mail!
Phone: +49 (0) 7162 948 150 200
E-Mail: perimesh@carlstahl-arc.com
Web: www.perimesh.com